We had an incredible opportunity to view the 2012 annular eclipse this year. We were planning on being out at the Eden Property that weekend anyway, when our good friend Joe Freiman reminded us about the annular eclipse that would be ending somewhere in west to central Texas. Joe, and avid amatuer photographer was considering riding his BMW out to the area from Houston, so I invited him to come spend the night in Eden along the way... fully expecting that he would decide it was just too far. Well, Joe showed up in Eden Saturday mid day- and we begin to plot the sun's course across Texas, to see where we needed to go to see this event in it's prime.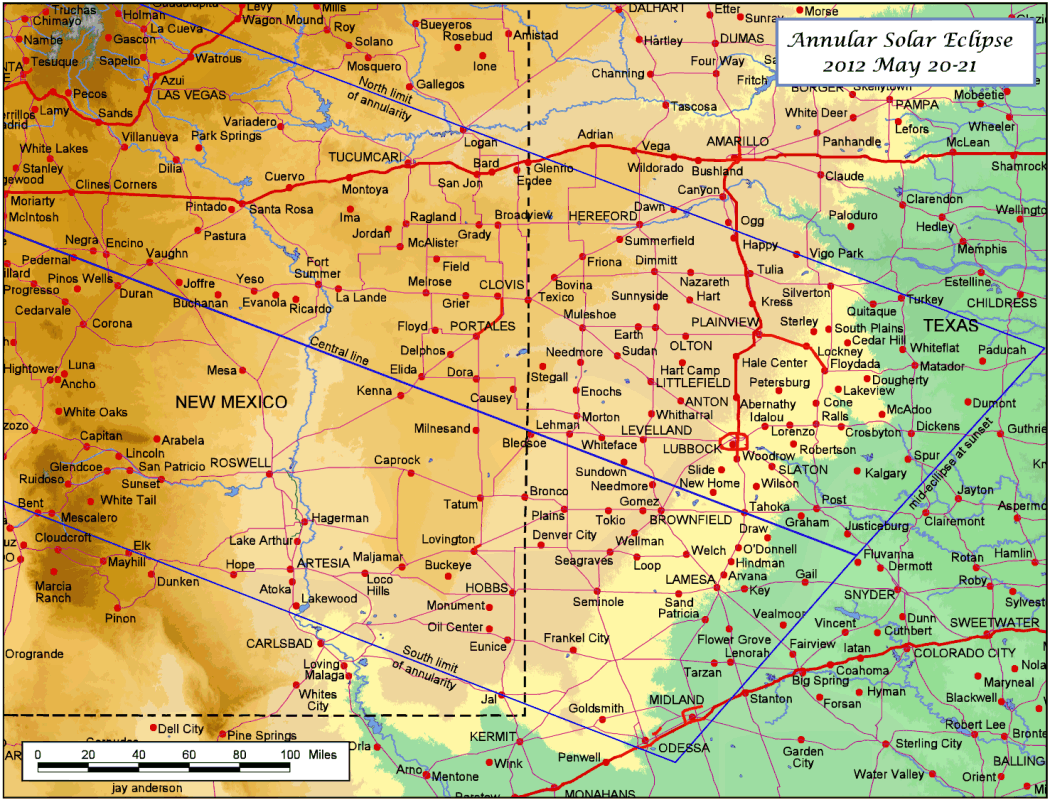 This is a map showing the path of the viewable area as the earth revolved west under the sun as it set on the horizon. After studying the map a bit, we decided that we would head out for Tahoka (a 3 hour drive from Eden) around 2:30PM the next day.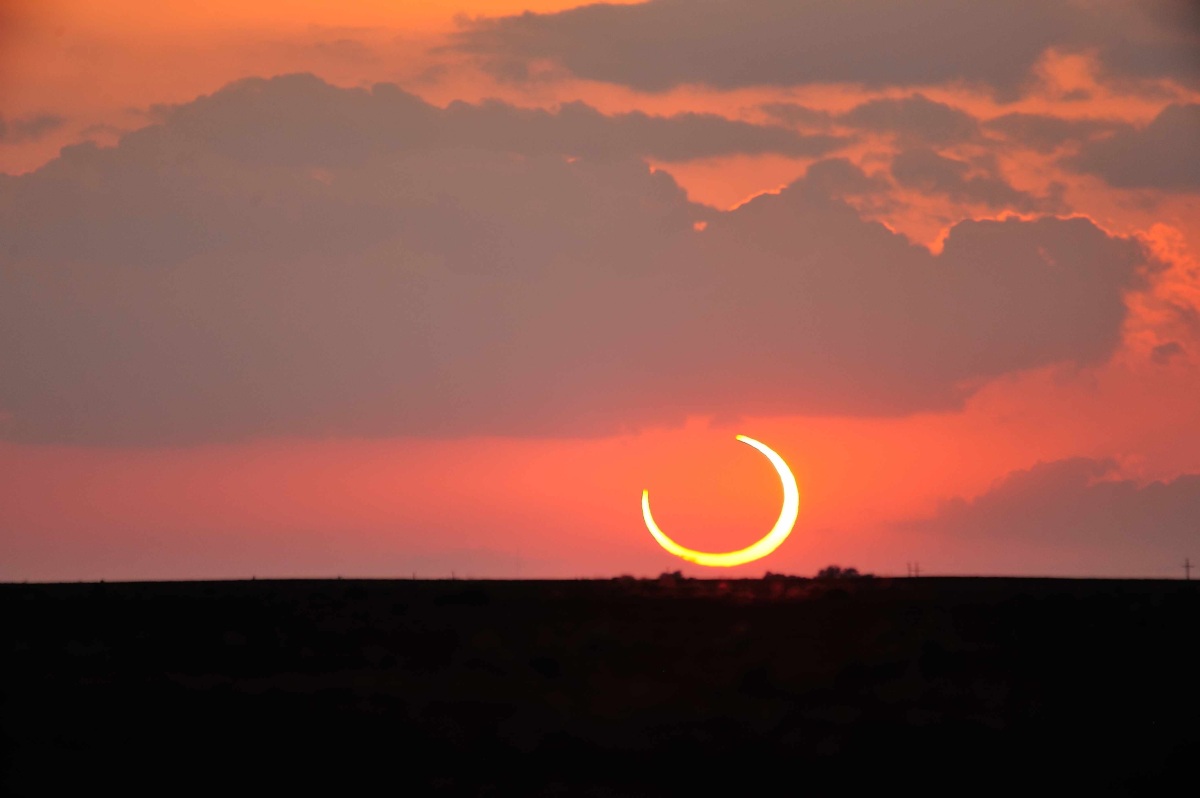 This incredible shot (above)was taken by Joe Freiman, who inspired the trip to view the Eclipse This picture (above)was taken by Randy Cooper (me) using my Canon digital Elf This picture was also taken by Randy as the sun came out from under the cloud, also using my Canon digital Elf
Seen on the way to Tahoka to view the Eclipse: Go Lamesa Tornados!